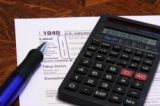 Welcome, and thank you for visiting the Gallagher & Rhodes website.  This site was designed for you, our clients, prospective clients, and peers.  In addition to learning more about us and our services, you'll also find helpful resources throughout the site including our blog on the latest updates in accounting, auditing, compilation, peer reviews and financial services.  When it comes to your tax needs… trust in your accountant is critical.  For more than 25 years, we have met our clients' needs by providing expertise, solutions, security and an unwavering commitment of trust.
With offices conveniently located in two locations, we are positioned to be flexible, responsive and efficient in our ability to deliver the results you deserve and expect of certified public accountants.
Please let us know if we can answer any of your questions… we look very forward to working with you!  Remember to search for us in Southwest Florida.